Features:
100% Odor proof
Hermetic Seal – An Absolute Airtight Seal Preventing the Re-entry or Release of Air and Micro-Organisms
Certified waterproof to 200ft. by SCUBA Schools International
100% protection from water, sand, humidity and snow
Resealable and Recyclable
Great for the outdoors and camping trips!
Rotate your mobile device to view full pricing table and information.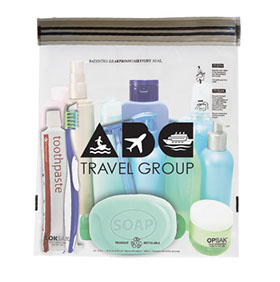 Small Odor Proof Bag 7″ x 7″
Pricing Information:
| SKU: CL-OP7x7 | 250 | 500 | 1,000 | 2,500 | 5,000 | 10,000 |
| --- | --- | --- | --- | --- | --- | --- |
| (CCCCCC) | $2.37 | $2.28 | $2.21 | $2.18 | $2.15 | $2.08 |
Each Additional Color: $.30 (C)
Setup: $70 + $40 per additional color (G)
Imprint Size: 1.5″ x 3″
Dimensions 7″ x 7″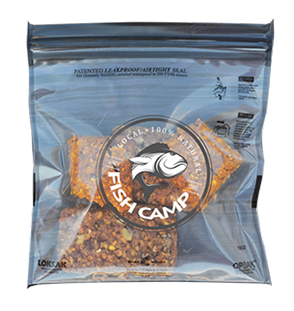 Medium Odor Proof Bag 9″ x 10″
Pricing Information:
| SKU: CL-OP9x10 | 250 | 500 | 1,000 | 2,500 | 5,000 | 10,000 |
| --- | --- | --- | --- | --- | --- | --- |
| (CCCCCC) | $2.56 | $2.47 | $2.40 | $2.37 | $2.34 | $2.27 |
Each Additional Color: $.30 (C)
Setup: $70 + $40 per additional color (G)
Imprint Size: 2.5″ x 5″
Inner dimensions 8.875″ x 9.875″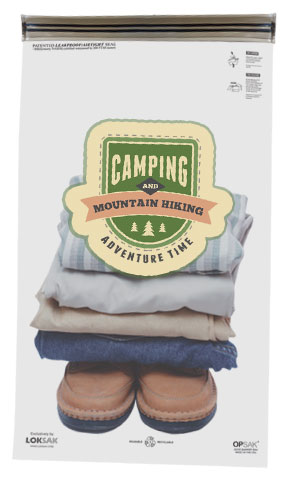 Large Odor Proof Bags 12″ x 20″
Pricing Information:
| SKU: CL-OP12x20 | 250 | 500 | 1,000 | 2,500 | 5,000 | 10,000 |
| --- | --- | --- | --- | --- | --- | --- |
| (CCCCCC) | $3.14 | $3.05 | $2.98 | $2.95 | $2.92 | $2.85 |
Each Additional Color: $.30 (C)
Setup: $70 + $40 per additional color (G)
Imprint Size: 2.5″ x 5″
Dimensions 12.25″ x 20″